Intercom Systems
Intercom Systems are integral to all security systems for residential properties and businesses alike. With a wide range of Intercom Systems, Wired Security Group aims to make it convenient for you to communicate and optimize protection at your home or your workplace.
Our top of the line solutions put you in charge of identifying who is requesting access to the property and authorize or refuse access remotely. Wired Security Group enables you to choose from a range of intercom systems that you deem suitable for your requirements. The variety includes an audio intercom, video intercom, residential intercom, and commercial intercom that perfectly addresses the needs of our individual and business clients.
Added features like door opening capability, doorman call, hands-free intercom, SD/HD camera, touch screen monitor, and voice mail messages further ensure that none of your relevant requirements will go unnoticed.For homeowners, you can also choose from single or multifamily structures depending on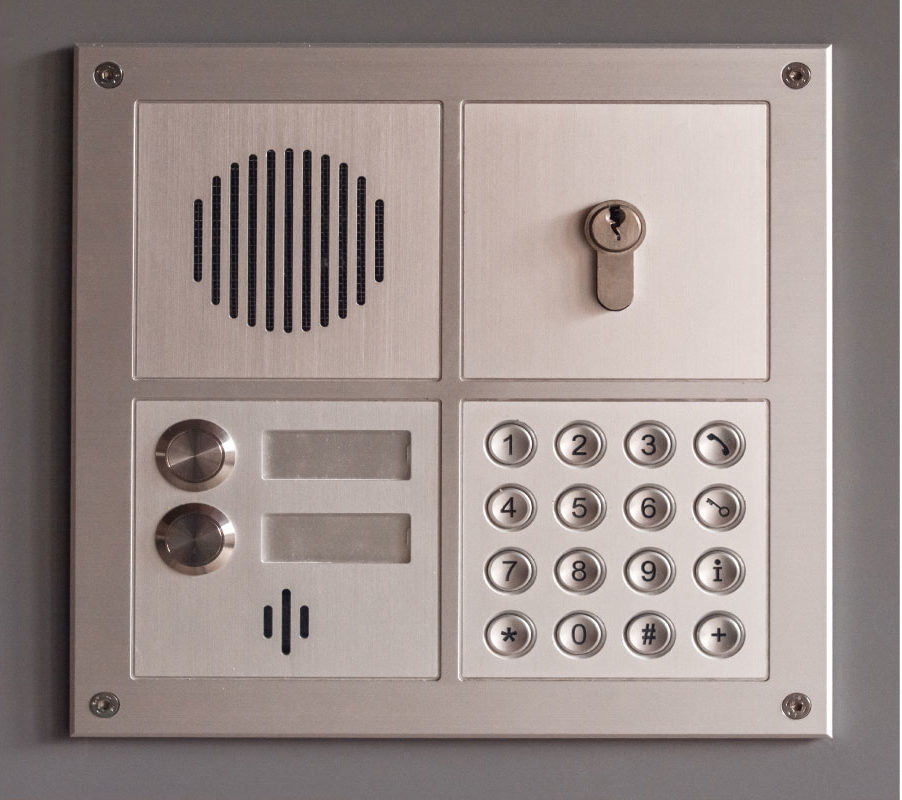 your family members or the tenants currently occupying the property.
Intercoms are the new norm for all residential and commercial properties. At Wired Security Group, we take pride in partnering with the leading brands to only install the top-quality intercom systems for our clients.
We understand that the process of choosing the intercom system or having it installed or upgraded can be overwhelming. This is why we have a dedicated team of professionals that is available at your disposal at all times for free consultation. Looking for more information on the installation, upgrade, or maintenance process? Feel free to contact us and have your queries satisfied before you choose us to help secure your personal or business property.
You can rely on our team for an easy and streamlined process. Following the installation of the intercom system professionally, our experts will also ensure stringent testing to see if everything is working as desired. They will also communicate the use of the intercom system and its various features with you to put you up to speed to get the most out of your newly installed security component.